July 24, 2023
Posted by:

admin

Category:

Competitiveness Report
Sugar Value Chain Competitiveness Progress Report June 2023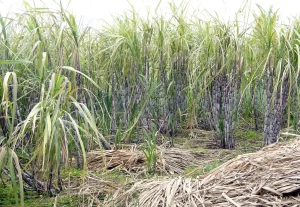 The National Competitiveness Commission produced Sugar Value Chain Competitiveness Report in 2021. The Sugar Value Chain Competitiveness Report was produced in line with one of the Commission's functions of facilitating the development of sustainable evidence-based value chains, which is key in enhancing the country's global competitiveness and domestication of existing value chains as espoused in the National Development Strategy 1 (NDS1).
The report analysed the country's sugar production and evaluated local competitiveness relative to other comparator countries such as Eswatini, South Africa and Brazil, among others. Furthermore, the Commission conducted an international bench-marking visit to Brazil, in March 2022, which is one of the top sugar producers in the world.
The Report also proffered evidence-based recommendations thereof, which are critical to enhance competitiveness in the value chain.
Following the launch of the report in February 2022, the Commission engaged relevant authorities to work towards implementation of the recommendations from the Report, and a total of eight (8) recommendations were taken on board by the Government, through the Ministry of Lands, Agriculture, Fisheries, Water and Rural Development (MoLAFWRD).
Enhancing competitiveness of the value chain requires collaborative effort among stakeholders, hence the Commission is going to continuously engage players in the value chain, with particular focus on the farming node. Farmers/out-growers denote the first node of the value chain and addressing its competitiveness gaps is critical as this will cascade into the entire value chain.
Click the link HERE to get a detailed information.