July 7, 2023
Posted by:

admin_IT

Categories:

Bulletins, Latest News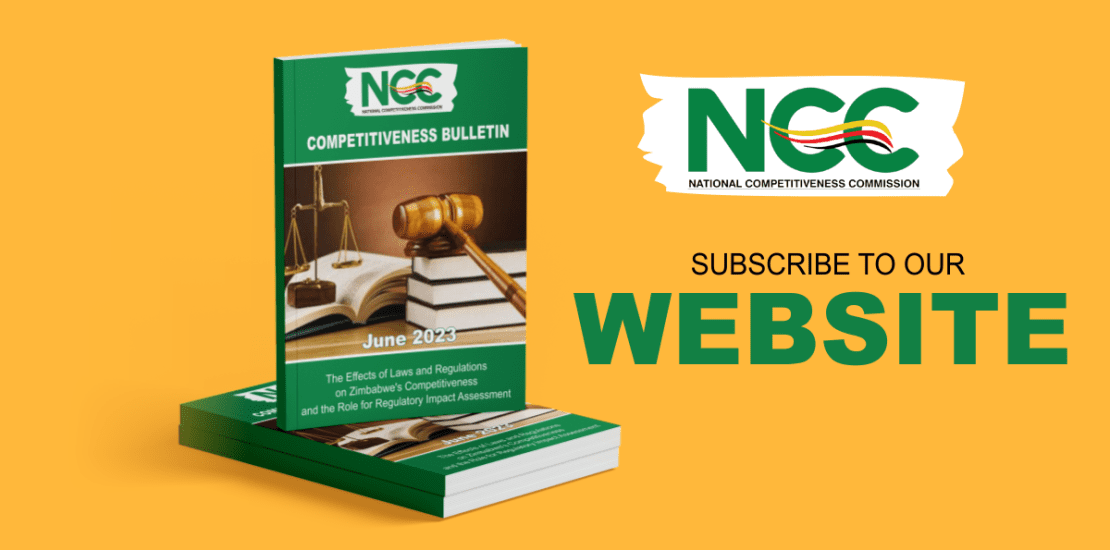 The business regulatory environment is critical for competitiveness of any nation, including Zimbabwe. Laws and regulations are policy tools used by Government to manage the affairs of the state. They are meant to support well-being and promote economic growth and development of a nation.
As a result, the ultimate objective is to create a supportive business environment that encourages innovation and investment in the economy. The combined impact is enhanced productivity, efficient markets, economic growth, and improved living standards.
However, not always would these laws and regulations yield intended objectives. When not designed properly, they can bring unintended consequences to the business environment, and adversely impact on competitiveness.
They can have significant negative side effects on targeted groups, other stakeholders, business environment, the economy and the society. Poorly designed laws and regulations, especially those governing business operations herein referred to as business regulations, may have strong implications on competitiveness of the country's products, domestically and globally.
To access a comprehensive analysis, please follow the provided link (CLICK HERE!).