June 23, 2023
Posted by:

admin_IT

Category:

Analysis Paper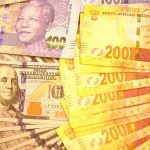 The depreciation of the South African Rand has a significant impact on the competitiveness of Zimbabwean businesses. As Zimbabwe heavily relies on imports from South Africa, the weakening of the Rand results in higher import costs, which ultimately leads to an increase in prices for consumers.
This puts Zimbabwean businesses at a disadvantage as they struggle to compete with cheaper imported goods from other countries. Additionally, the depreciation of the Rand also affects Zimbabwe's exports to South Africa, making them more expensive and less competitive in the market.
Therefore, it is crucial for Zimbabwean businesses to find ways to mitigate the impact of a depreciating Rand and remain competitive in their respective industries.
To access a comprehensive analysis, please follow the provided link (CLICK HERE!).